The emerging need for cloud-based content services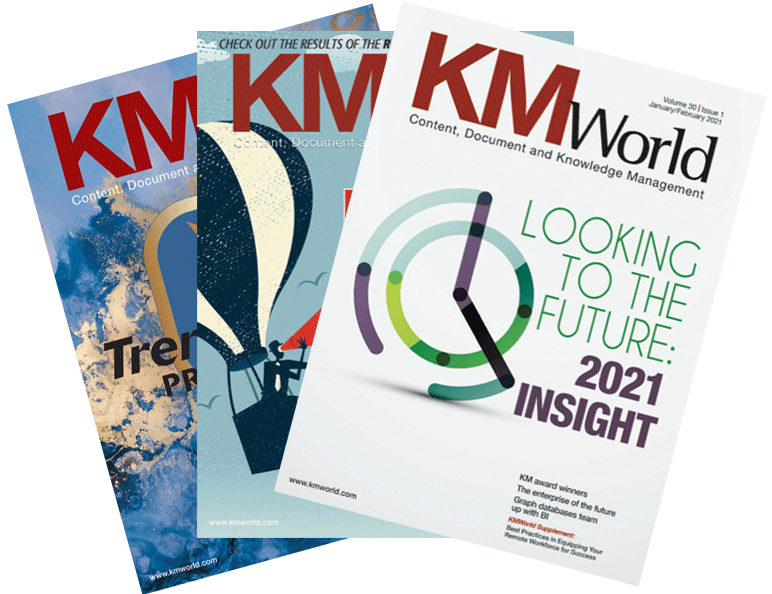 Organizations have always needed to manage business information effectively. Today, the need to balance access to information with security and remote work with compliance puts IT departments under more pressure than ever.
The goal of transforming the business and automating critical business processes involves anytime, anywhere access, proper governance of information, and adding context and data to content.
In times of rapid change and uncertainty, it may seem natural to be conservative, but savvy organizations do the exact opposite. Using the volatile environment to fuel their goals, companies that make wise investments in times of crisis are perfectly positioned to reap the rewards in the future.
KMWorld hosted a webinar with Sean Baird, Director of Product Marketing, Content Services Platforms, Hyland, which examined common information management challenges, the most common approaches today, and the ways organizations forward-thinkers manage content across their organization, while simplifying how users find and leverage content to make better decisions.
Many organizations are grappling with challenges introduced/highlighted by COVID, increasingly siled or orphaned information, requirements to adopt emerging technologies, and fears of difficult, costly, and time-consuming migrations, Baird explained.
The organization's systems are not fully connected to each other. Companies report up to 9 document management solutions within the company.
Today's modern demands require:
Cloud, anywhere, anytime
Automating
Rapid deployment of the solution
Better user experiences
Digital transformation
Process improvement
Data analysis
Multiple choice
The rise of modern, cloud-native content services platforms offers a new approach, he said. Smarter content unlocks information. Modern content is more than scanned documents and images.
Smart content starts with data. The combination of AI and data offers understanding of content and data as well as a well-informed human, but at scale, he noted.
Connect to existing data and content sources by integrating multiple repositories. This will increase the value of existing systems and create a quick return on investment. Quickly establish a consistent foundation for modernization.
Or, he suggested consolidating information by migrating content and removing legacy systems. Reduce reliance on legacy systems, which will lower total cost of ownership. Support cloud initiatives and create a single, scalable platform.
Organizations can unlock critical customer information by:
Optimization of business processes
Get new insights from information
Accelerating the journey to the cloud
Digitally transform the business
An archived on-demand replay of this webinar is available here.