Modernization and evolution of content services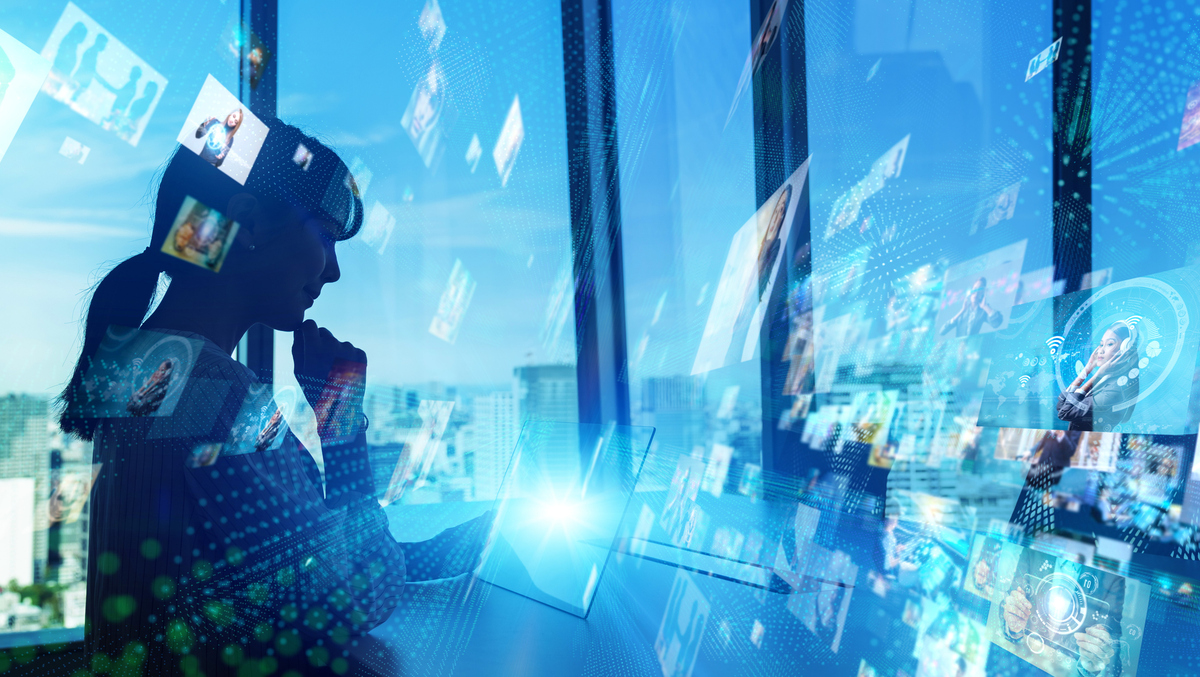 Article by Hyland A/NZ Country Manager, Jamie Atherton.
While the enterprise content management (ECM) platform remains a core element of the modern content services solution, there are many connected systems and factors that now combine to create a much deeper and more powerful technology ecosystem. more interoperable.
While an ECM can certainly stand on its own to do mission-critical work for an organization, adding complementary tools, services, and functionality to this core platform exponentially increases core capabilities and adds value to the organization.
Historically, most organizations viewed ECM as a means of imaging and recouping storage costs by simply scanning documents. ECM quickly provided online access to information that had previously only been available on paper, microfilm or microfiche.
As the platform evolved, a series of new services were added that expanded the role of the ECM far beyond simply scanning, storing and retrieving files and images. and into a comprehensive digitization platform enabling digital transformation and technology modernization efforts.
Innovative ECM vendors have taken a step ahead and adapted their approaches, moving away from the concept of monolithic storage repositories that historically dominated the IT landscape.
Instead, organizations have come to rely on multiple repositories and solutions to better manage content. Over time, cloud services were adopted, which streamlined data storage and application delivery and presented content in a more accessible and manageable way.
As companies realized significant productivity gains from these new solutions, they deployed even more granular services, seeking to further streamline business processes.
In most cases, however, these solutions lacked connectivity and integration. For example, multiple departments could not share knowledge and information created or "owned" by another department.
It has become inherently clear that digital transformation – and indeed optimization – requires more advanced automation, coupled with smarter, more connected systems that work together to improve the availability of files, documents, images and data from all ingestion points.
In the age of interconnectivity and machine learning, every device can be seen as a portal through which intelligence passes and is captured. How an organization uses this intelligence should have a major impact on the decision-making processes that go into modernization.
For this reason, in October 2017, Gartner released its first Magic Quadrant report for Content Services Platforms. This marked a significant evolution from traditional verbiage about this critical area – what was previously known as Gartner's Magic Quadrant for Enterprise Content Management.
This decision reflected this modernized vision of the company and the realization that content requires more than an accessible repository: it must be truly "alive and dynamic".
Content should be accessible and safe, but also searchable, with built-in indexing and workflow tools. All file formats should be universally viewable, whether structured or unstructured data, plain text or scanned files. Access controls should be defined, protecting sensitive documents but allowing quick enterprise-wide access to others.
In addition, new innovative technologies are clearly integrated into the content services strategy. They combine intelligent automation elements such as robotic process automation (RPA), smart capture, and machine learning.
When these elements are integrated into the content services landscape, they bring greater optimization, eliminate error-prone manual processes, and allow employees to focus on higher value tasks, such as customer experience.
For example, this technology is particularly useful in certain departments such as accounts payable, where repetitive manual tasks form the bulk of daily workloads.
According to IDC, intelligent technologies are contributing to the future workspace by providing "anytime, anywhere access to content and content-centric workflows, enabling secure collaboration and contribution. Automating content-centric workflows delivers cost, productivity, collaboration, and operational benefits. »
Essentially, intelligent automation (like intelligent capture and RPA) takes machine learning technologies and puts them to work for a business, improving processes and your workflows.
Intelligent capture transforms once static documents into digital documents, feeding the data into an organization's business intelligence and analytics plan.
Behind this new functionality lies the central question: how does an organization integrate better governance of these digital files and documents, guaranteeing true management and activation of the content? This involves automated end-of-life plans for specific files, ensuring their destruction to protect sensitive or personal information.
Strict governance through the content services platform also enforces aggregated and updated retention regulations and citations to all relevant documents, ensures that data contained in documents stored in the system remains compliant, and provides policies of governance of aggregated information with simple descriptions.
All of these factors can save an organization the time and expense of legal consultations needed to create a comprehensive document retention strategy.
In the years to come, organizations that still only adopt a legacy ECM approach will fall short. To stay ahead of the competition, they need to plan a truly holistic content services approach.
Automation will increase business efficiency and reduce human error, collaboration will streamline internal processes, and a 360 degree view of documentation and files will open a clear path to a more productive business.
Content services, which emphasize configurability and integration, are agile at their core. It features interlocking parts, designed to connect and be changed and improved quickly. Switching to a different way of building the tools staff and customers need can also change the time it takes to deliver modern, responsive solutions.
Faster, holistic access to content enables an organization to streamline processes across the board, and content services align with the mindset of agility and true integration.
IT modernization is essential and requires both new solutions and a new mindset. Content services and their ability to support digital transformation are the path to a smarter, more connected future.
Article by Hyland A/NZ Country Manager, Jamie Atherton.